Check and see if you have one locally–Lucky's Market. They have awesome sales, great produce selection, and also a great meat department.  Lots of other nice stuff too, but I mainly stick to the sales!
Chow for a few days for hungry kids……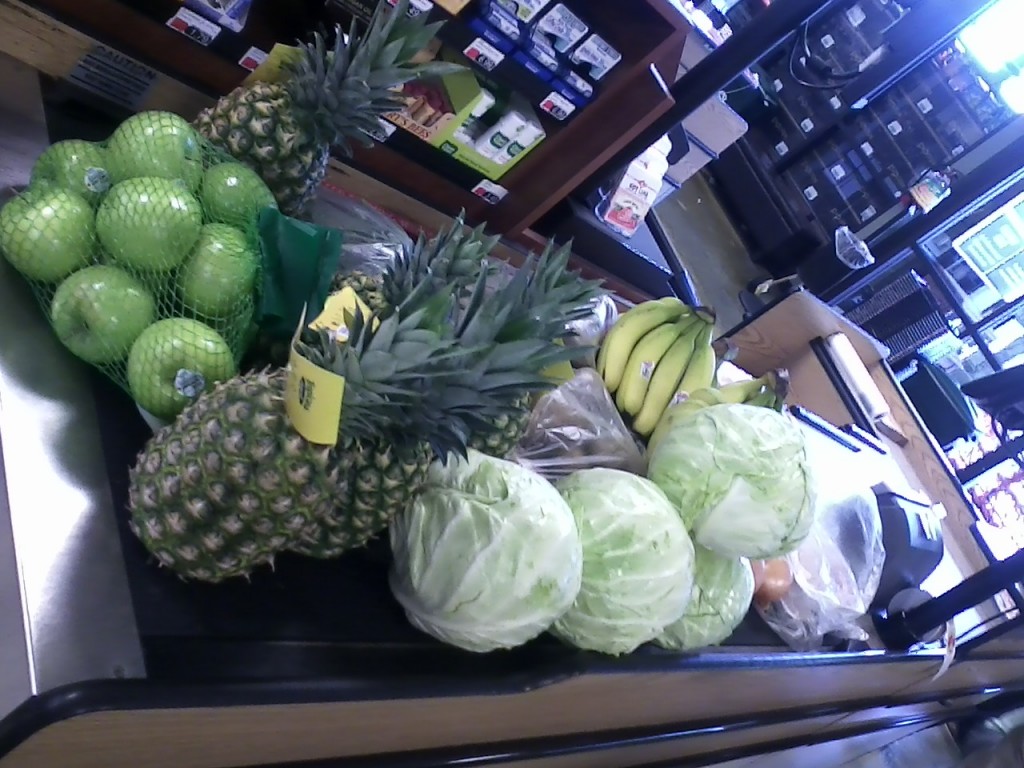 I walked out with a cart-full of groceries.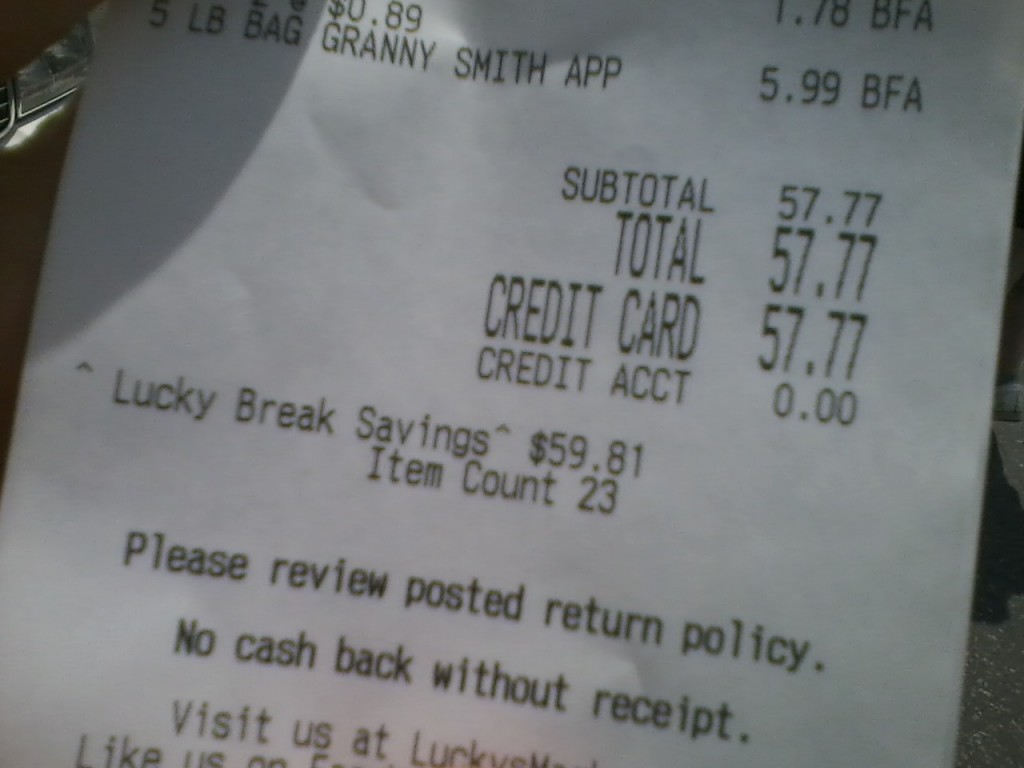 Boneless, skinless chicken breasts $1.88/lb. When I got home, I discovered that half my packages were marked "Chicken Leg Quarters" on the receipt/package, but they were indeed breasts, but only marked at $1.29/lb! Meaning I paid $1.69/lb for chicken overall. 
What I got for $57.77
9 lbs of onions
15 lbs of bananas
16 lbs of russet potatoes
19 lbs of green cabbage
16 lbs of pineapple
5.5 lbs of apples
6 bunches of parsley (Italian and curly–the Italian bunches were HUGE like a head of lettuce!)
12.5 lbs of boneless skinless chicken breasts
So….in total, 12.5 lbs of meat, 80 lbs of fruit/veggies, and 6 bunches of herbs. Making it right about $.36/lb for fruit/veggies…..or if I take out the apples, $.31/lb. The apples weren't on sale, but we needed some (I can't eat bananas and have one kid who doesn't like them). They were $5.99 for 5 lb bag, but I weigh all the bags to find the heaviest, so instead of $1.19/lb, I paid $1.08/lb.

Pineapples had a 5 limit. I'll be back next week for some more! And, I think I'll get some more potatoes and cabbage as both keep well. Going to make Colcannon this week and see if everyone likes it. Will also get some more chicken I think, and I'll be sure to check those packages closely!!! 
We also toured the Billings Depot today while we were in town with our Homeschool Connections Group. It was fun for most of us. I thought the history portions were really interesting and apparently, the film Far and Away was filmed there in the Depot–must watch that now!