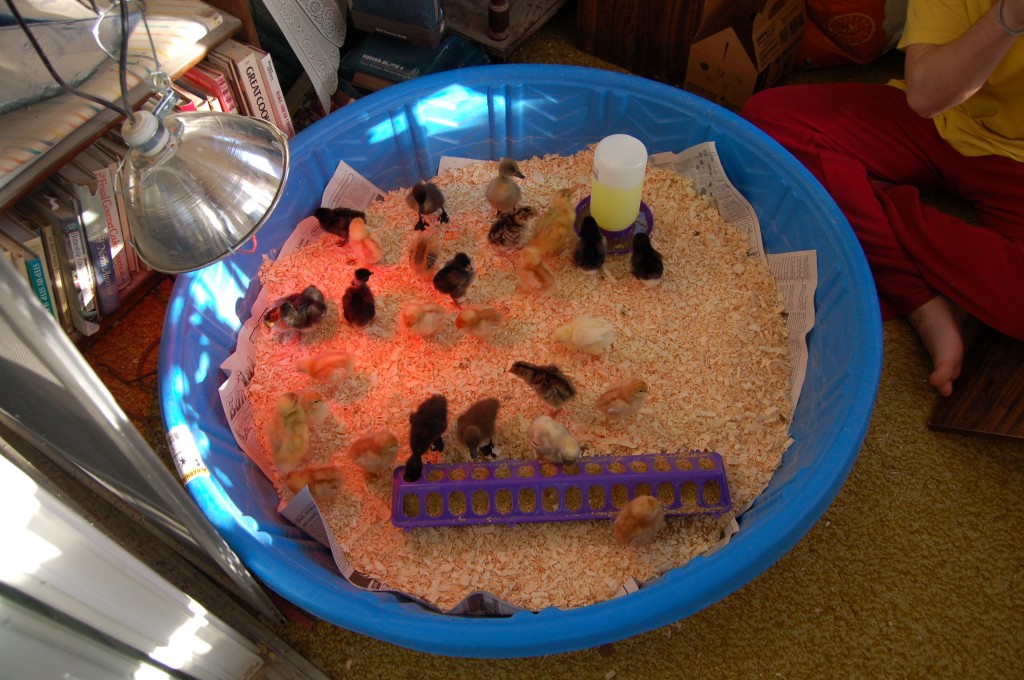 What do I love almost as much as baby pictures? Baby Chicken pictures! Oh and baby ducks….and turkeys…and…. Oh my gosh! This photo of a batch of our weebies, just makes me want to pull out the chicken catalogs–which by the way, McMurray's arrived on Monday!!–and start ordering new chicks.
Baby ducks are just too freaking cute.  Especially bathing *wub*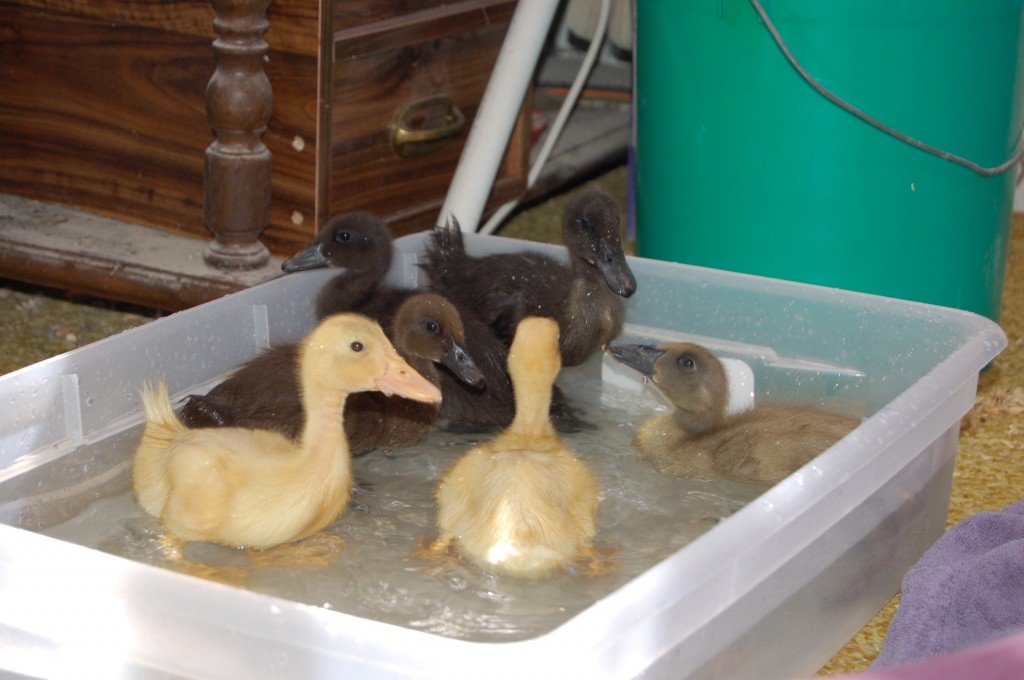 We could watch the babies for hours. Better than TV.  In fact we usually do watch them for hours. So much fun!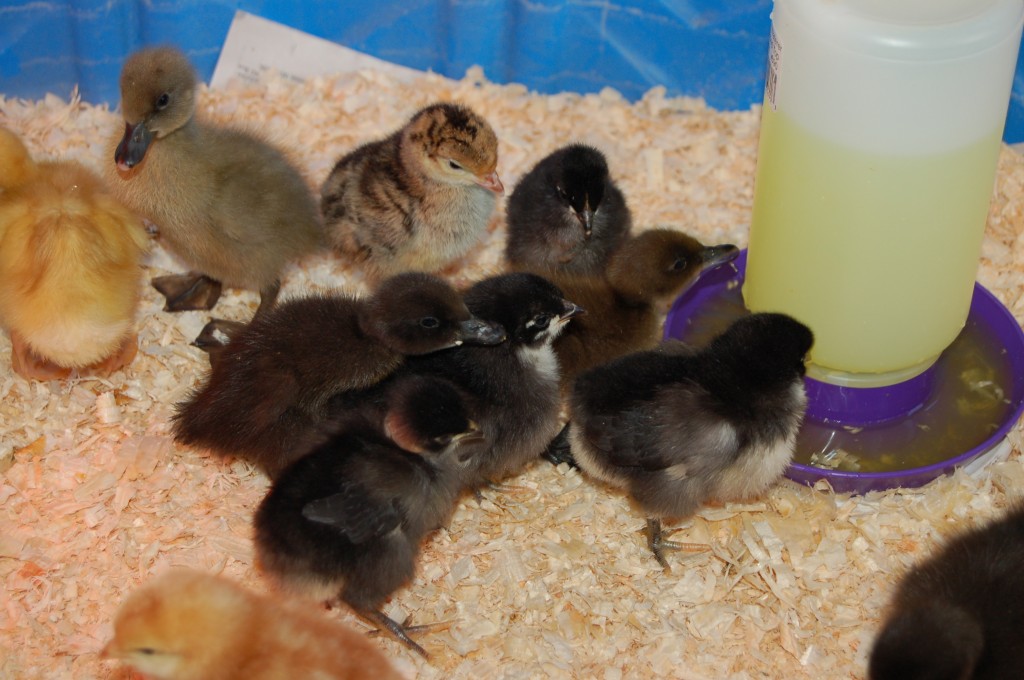 I think we will probably just hatch our own this spring if we do any babies at all.  Those are fun, but in a different way. They don't feel like your 'kids' the way ones that you raise up yourself do. The mama hens do all the work and you just get to admire them. BUT, it feels great to have raised your own chickens from chicks, and then hatched your own babies right here on your own little momstead.