It was REALLY warm for January the 13th here in Montana–53 degrees was our recorded high. Maybe a record?? We had a good amount of snow on the ground when the day started, and a wicked wind of 30ish mph with gusts into the 60 mph range. Just after dark it started to snow again, so this what we woke up to this morning.
Chicken Lake.  Lucky the kids have muck boots for chores, though Jaeger needs to be reminded that his jeans go INSIDE the boots as he came back with pants wet above his ankles.  Today, it didn't get much above freezing though the water level did go down some, so the ground must not be completely frozen under there. The crazy ducks were swimming in Chicken Lake, and they thought it was quite amazing!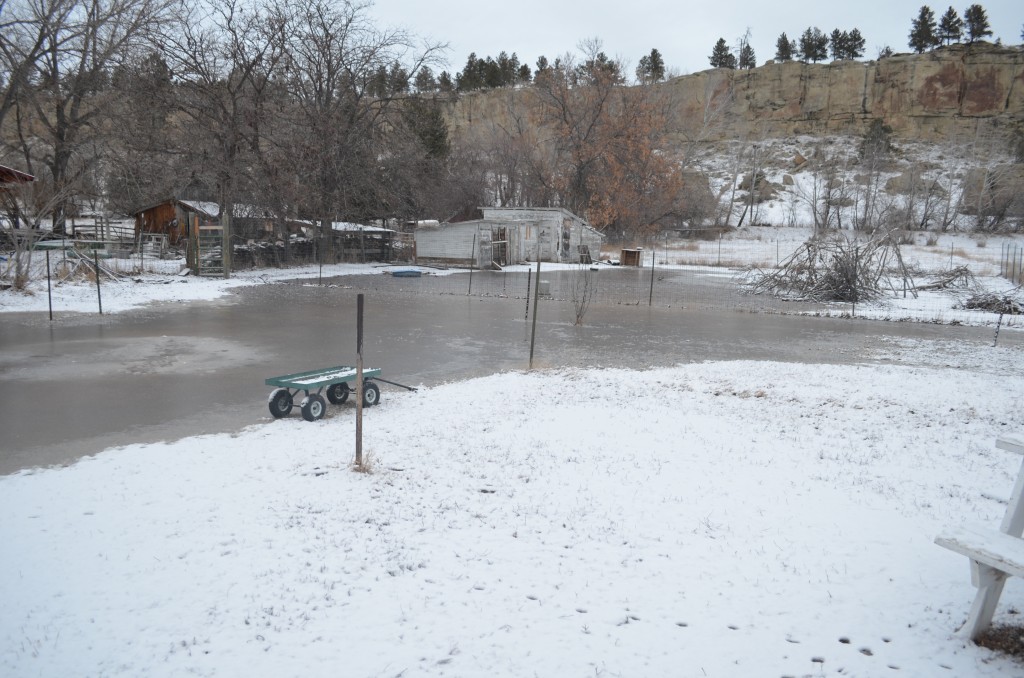 Here is are a couple of summery shot from June for reference. Note, we generally do not have a lake in our backyard.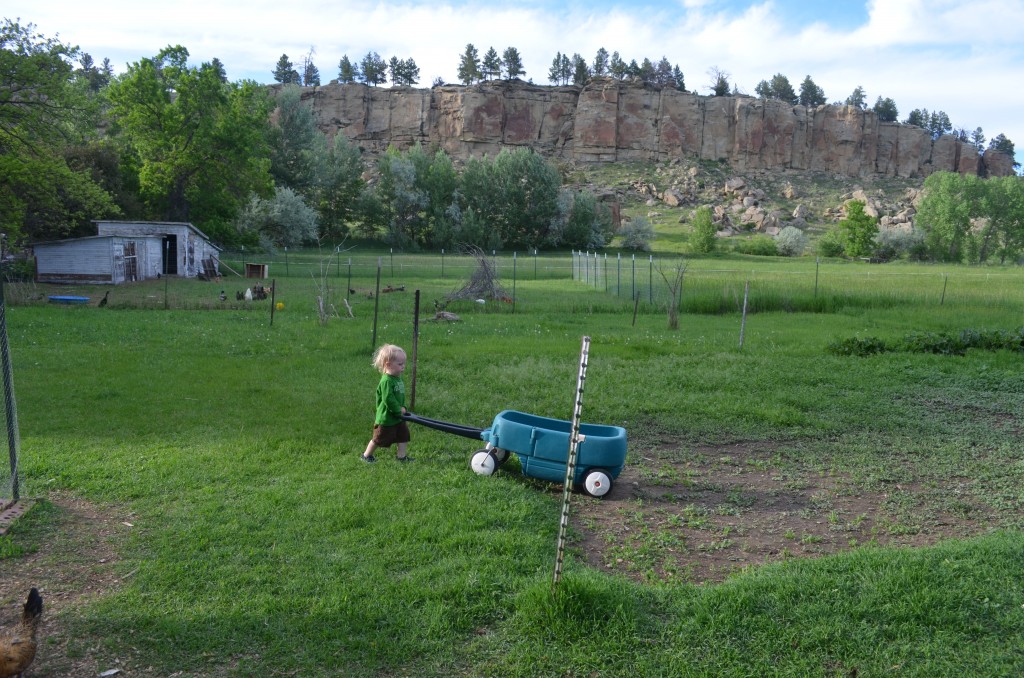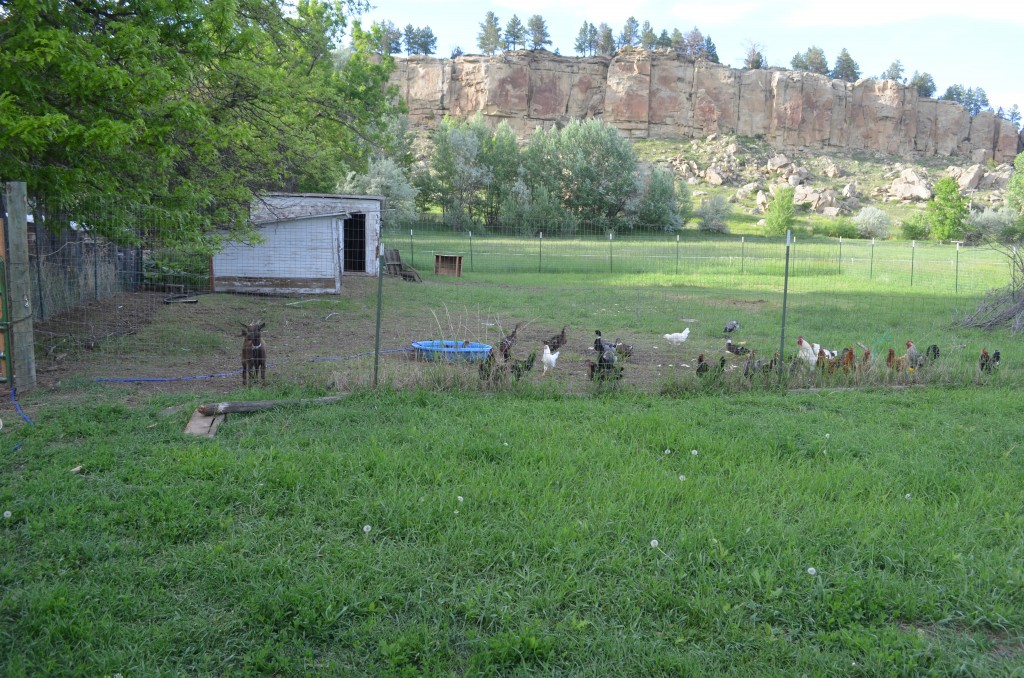 Well wait, there was that time in 2011 where we DID indeed have a lake in our backyard and our front yard and our sideyard, and well the whole darn town really, but that's another story!