I have made a lot of these No Bake Energy Bites from this recipe in the past.  It's easy and relatively healthy even! We like to put them in a baggie for on the go snacking.
I whipped up four batches (one double) last night for a treat after wrestling practice.  Sort of for 15 yo son's birthday, but since after I started making them I realized 'treats' for a high school birthday might not be cool and all….I went with a post tournament congrats you all did well kind of treat instead. Yeah, that!
For the first batch, I followed the recipe exactly, other than I just use unsweetened coconut and don't bother toasting it. However, I use my Kitchen Aid to mix them as it takes a lot of mixing to get it all done by hand. The Kitchen Aid does it in about 30 seconds.
Peanut butter with mini-chocolate chips.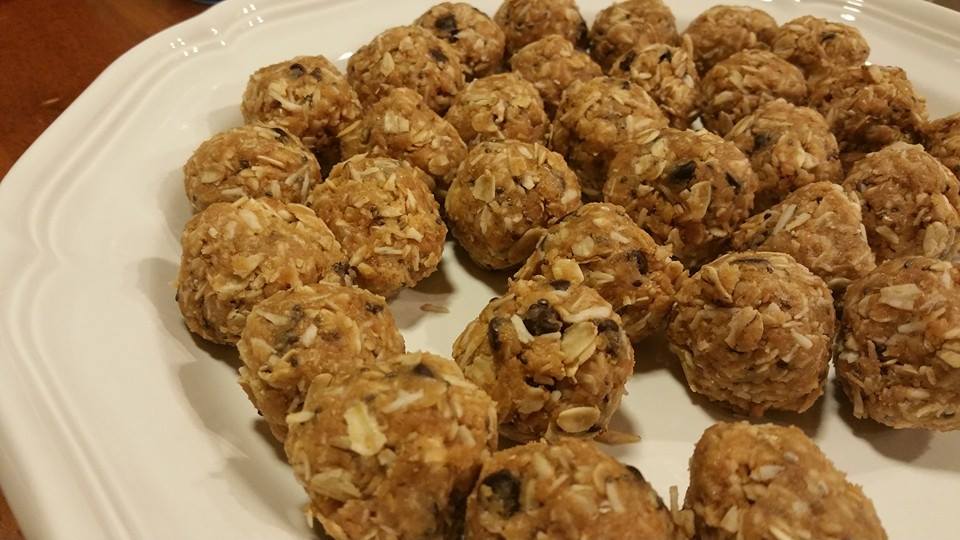 Second batch, I used cashew butter and white chocolate chips.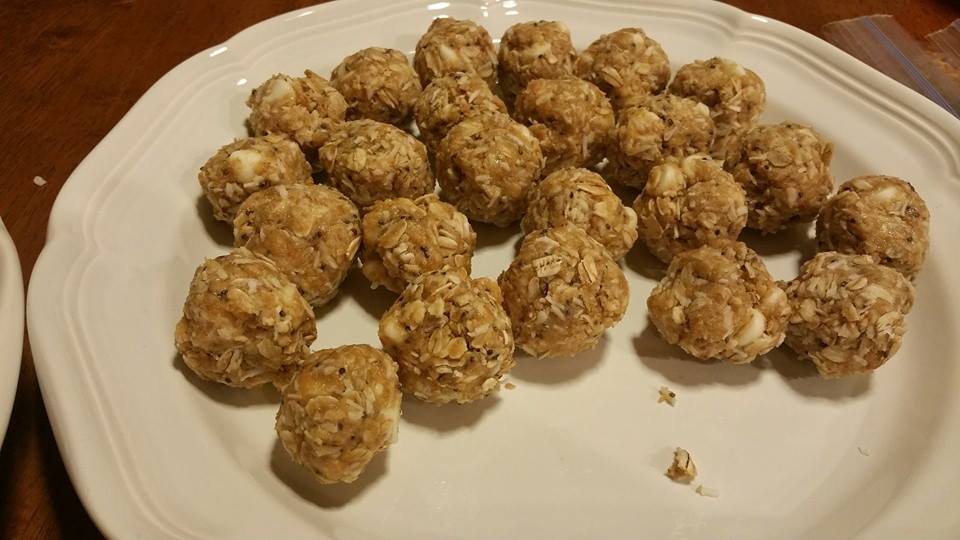 Third batch I doubled as this type is usually a favorite. "Reeses" Peanut Butter Cup.  I simply added 3 Tablespoons of unsweetened cocoa, a little more honey, and a little more peanut butter, and then peanut butter chips.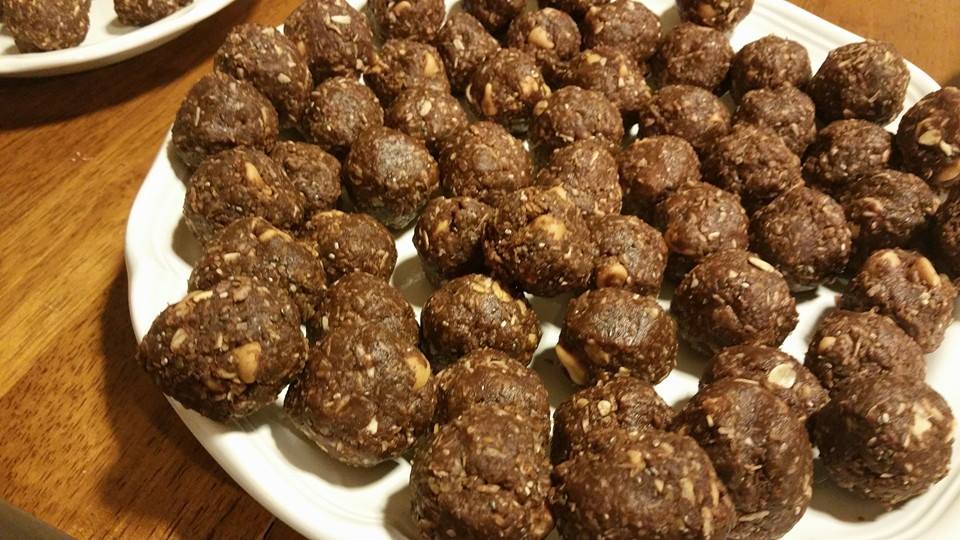 The last batch is "Almond Joy". I used Almond Butter, 3 Tablespoons of unsweetened cocoa (to make these a darker chocolate), same amount of honey, but a bit more almond butter to leave them a little 'sticky'. Then rather than chilling first, I rolled them sticky and then rolled in extra coconut flakes.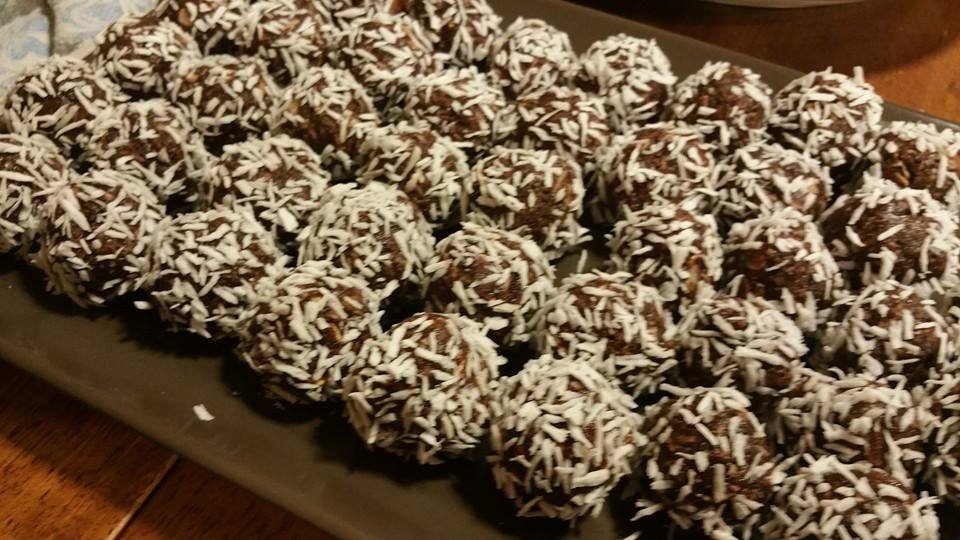 Lots and lots of rolling later…..
I packed up one of each flavor in a little snack sized sandwich bag.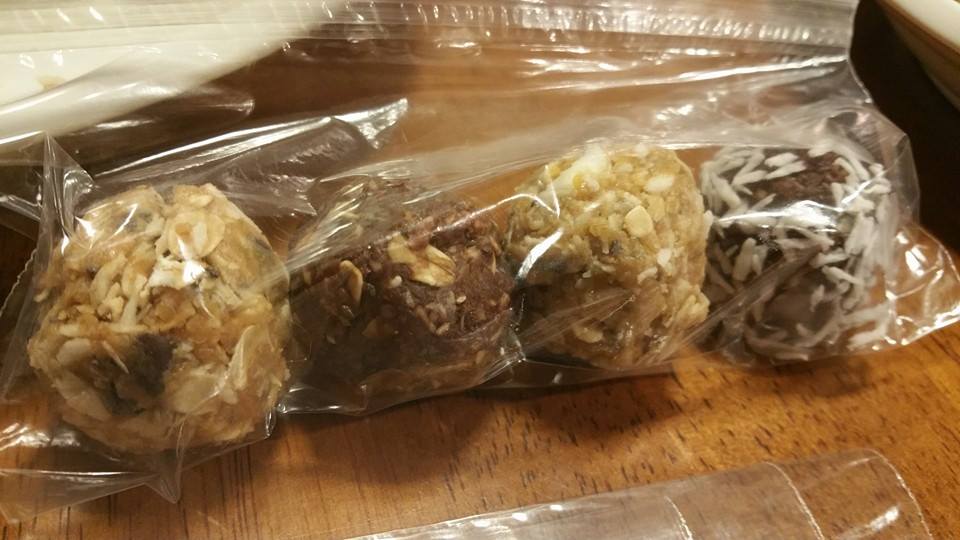 The kids loved them, and they really are pretty healthy as far as a 'treat' goes.