Lorenzo asked me if I was going to make <another> blog post about not writing a blog post, yeah, I guess so kid. At least, I'm writing!
Well, I guess more like where did the first 13 days go?  I have been busy working on a ton of sewing. (Gosh I need to update my 52 in 52 badly….I got several cute projects done there!) Lots of cooking like usual, but lots of running around.  We've had an extra little friend here weekdays for the first three weeks in March and this will continue for a while.  He's a lot of fun, and keeping the toddler entertained. BUT, I think I forgot that 2 toddlers make 20 times the mess of ONE toddler.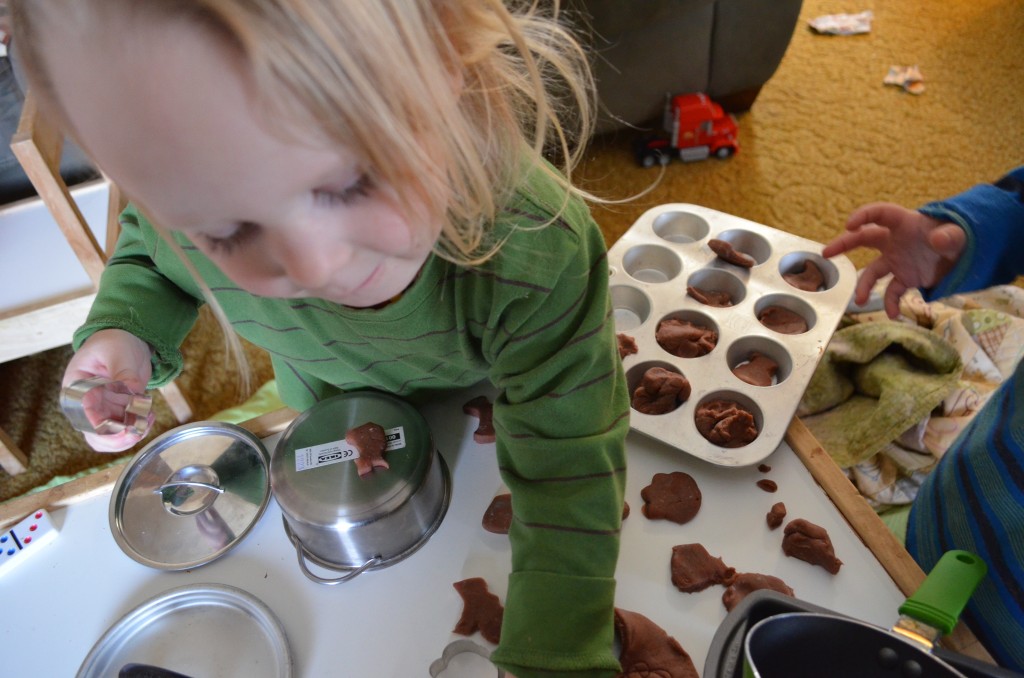 But, I did get this nice little 'installation piece' of artwork as a friend called it.  I call it "The Bees are Swarming….shouldn't it be Spring already!?"  It's in my office, and I watched them do it. It was just too cute to stop!  They can always be peeled off later, and probably will be removed by said little artists when they decide they want to pick them off some other afternoon. Then, I'll be photoing the installation embedded into the carpeting I'll bet….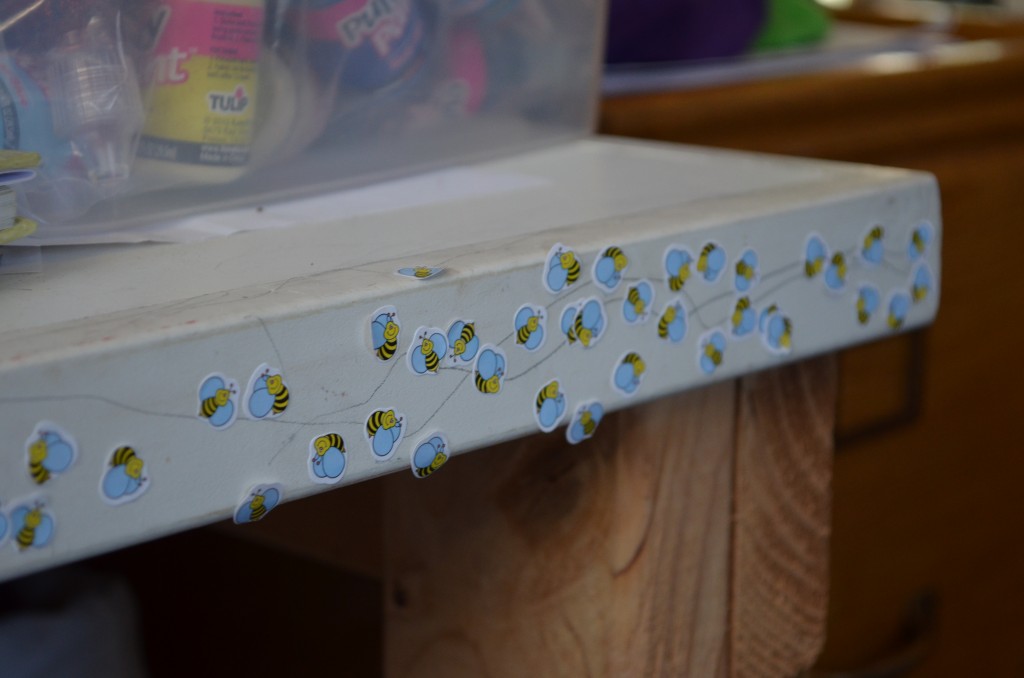 In the middle of all that, we've had some flooding issues in our county. Our house, thankfully has been safe. We got *a little* snow the end of February through first part of March. It really made quite the mess here.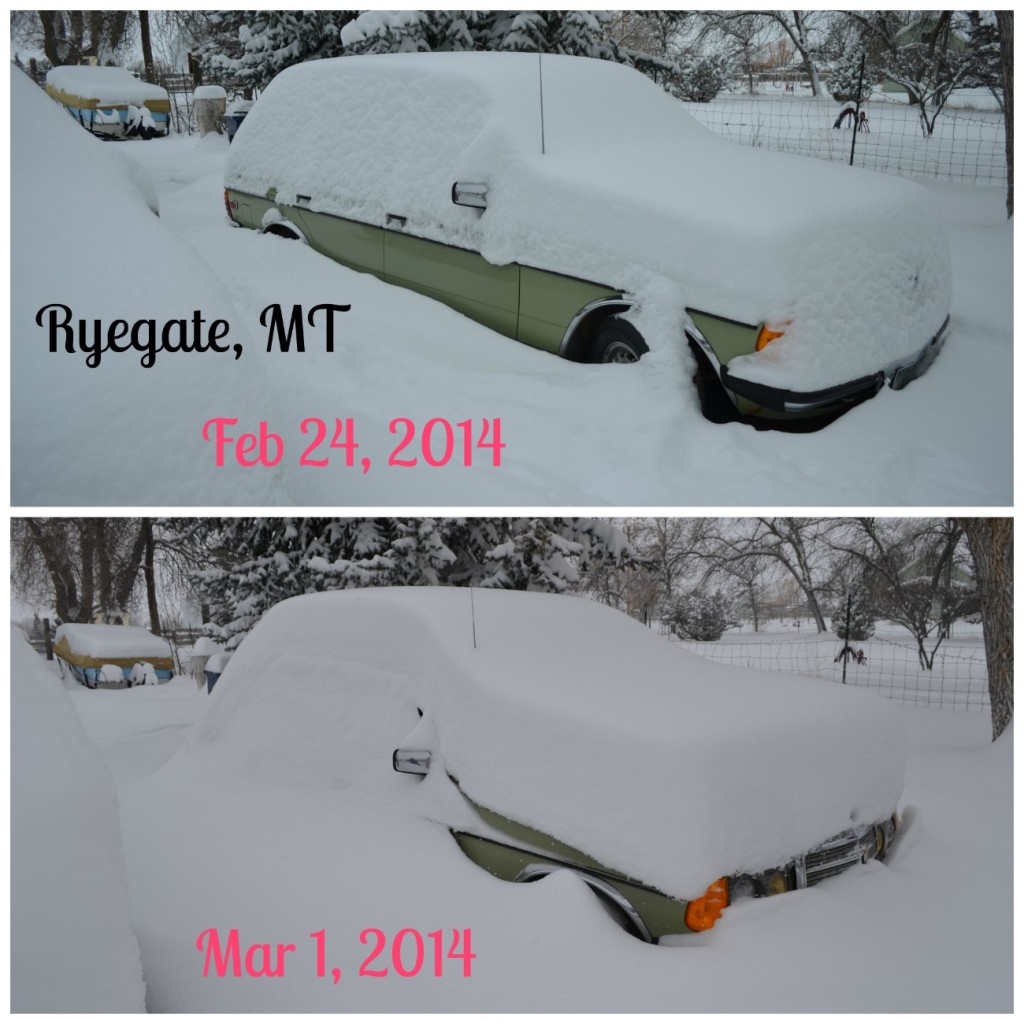 Then, when it started melting, it looked a lot like this all around us.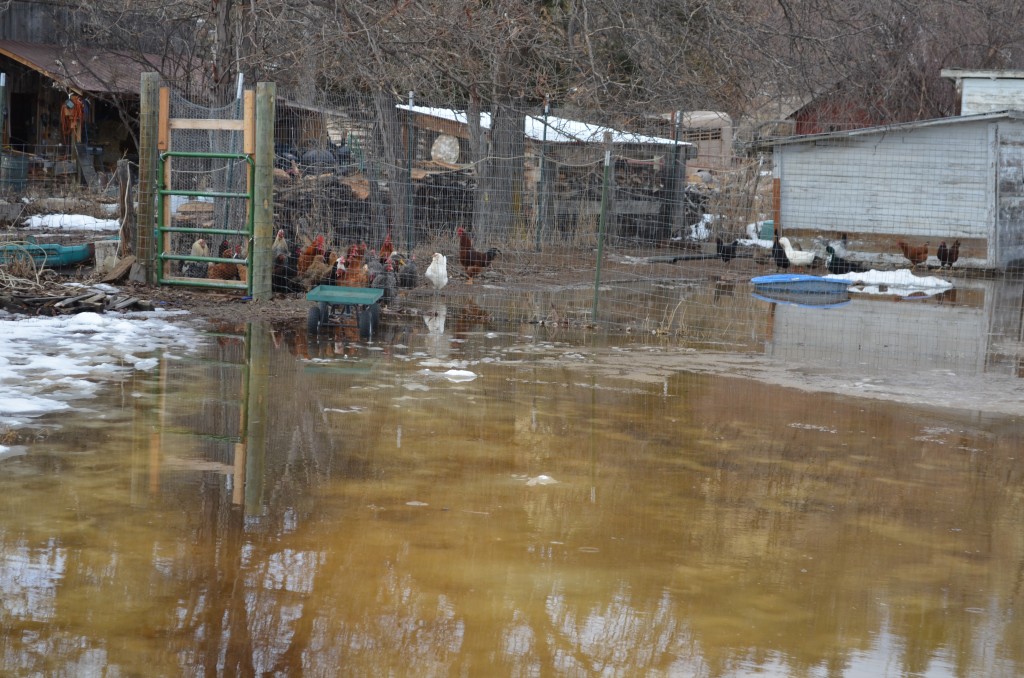 Out front, it was well up to Jaeger's knees. It was all I could to keep him from swimming in it <bleck!> I reminded him where all this water was 'run-off' from, but that just didn't seem to deter his 14 year old self. When he had to take his boots off and step on the pile of snow before jumping in…."Brr that's really cold!" That gave him enough pause that I managed to talk him out of it.  BLECK BLECK BLECK is all I have to say!